Thermal Imager cameras collection includes UTI165K, UTI85H+, UTI260K and UTI220K. The camera can measure humanbody temperature at 1 to 2m distance. It can be widely used in applications like airport, custom entry, school, shopping mall, hotel, etc. Here we are going to share some case studies about the applications of UTI cameras.
Case 1:
UTI165K is applied in a hotel front desk. Staff can check visitor's temperature contactlessly and set his hands free. This can make the work more efficiently.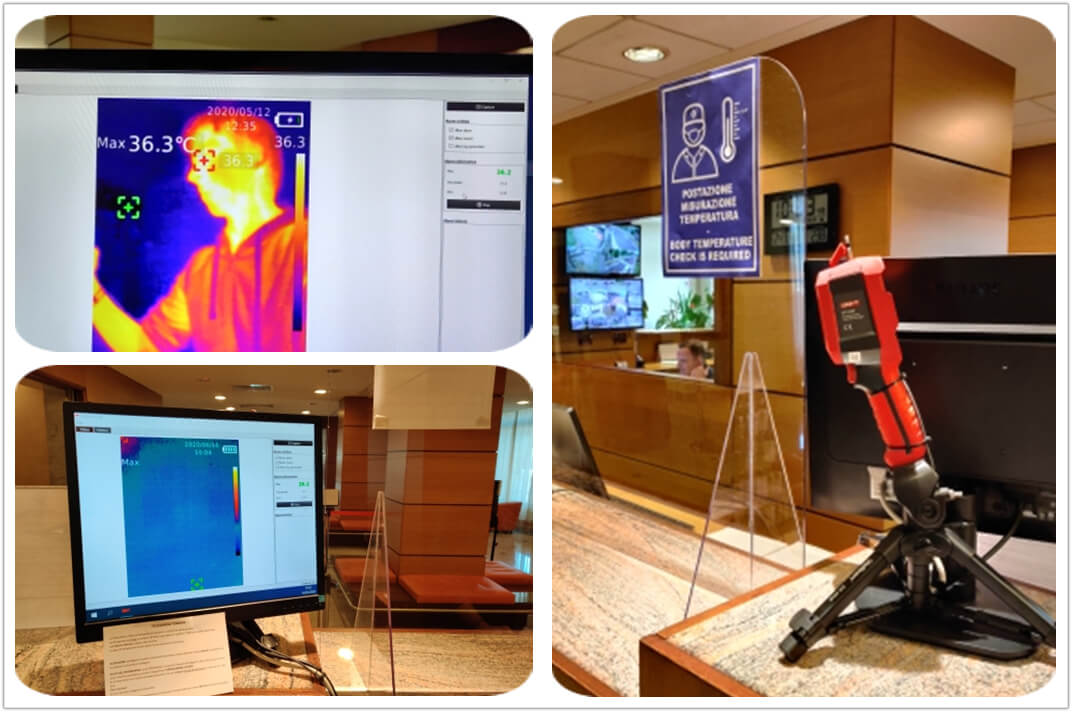 Case 2:
Our partner Elemental from Maldive, Installed Thermographic fever detection system at Dhiraagu Plc (Dhivehi Raajjeyge Gulhun). Dhiraagu is the largest provider of telecommunications, and mobile phone services in Maldives.